Italian Arthur WLS from Saab gets HGI Auxiliary Power Units
Repeat Order Confirms HGI's Capability
Wirksworth, 11th May 2010; The Italian Army ARTHUR WLS (Weapon Locating System) Radars, delivered by the defence and security company Saab, are to be powered by Harrington Generators International (HGI) compact military auxiliary power units.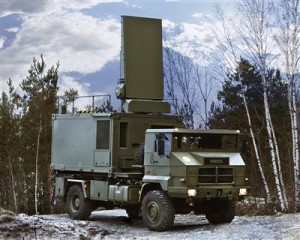 HGI and Saab worked closely together to accommodate the power plants into the very restricted space envelope while still ensuring full access for maintenance was possible. To achieve this, the power unit is fitted with slides so that the main assembly can slide out of the vehicle.
"We are delighted to have won this repeat order as it confirms that we provide quality, reliable solutions which meet our customers' requirements," said Bryan Harris, Managing Director of HGI.
The power units have undergone extensive military compliance testing including Mil-Std EMC testing and environmental trials. The units produce 30kW, 3-phase, 400V in environments from – 40ºC to + 55ºC and at altitudes up to 3000m above sea level. The design of the units has been optimised to minimise weight whilst ensuring compliance with the shock, vibration and acoustic specifications.

Saab's ARTHUR is a highly mobile and transportable medium-range WLS with radar, climate control and power generator integrated on a single all-terrain vehicle. The main components are a C-band doppler radar with phased-array antenna, data processing unit, operator workstations, communication equipment and inertial navigation unit. The ARTHUR system search for and locates incoming enemy projectiles. The system provides information about the firing position and point of impact, and can simultaneously direct countermeasures.